Unfuddle Mylyn Connector: User Guide
Add a Task Repository
After having gone through the installation process, you should be able to add an Unfuddle repository and import tickets.
You can add a new Unfuddle Repository by clicking on the New Task icon
in the Task List and selecting Add Repository...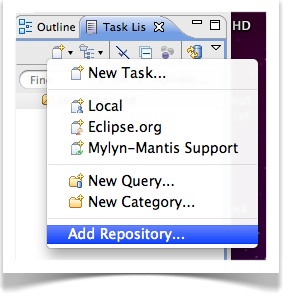 Select the Unfuddle Connector from the list of installed connectors and click Next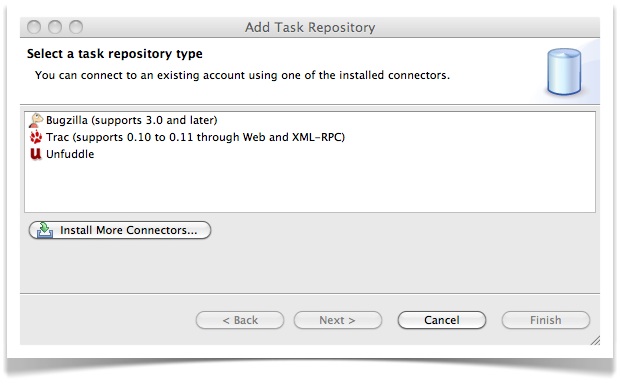 Complete the Unfuddle Repository Settings page with the required information
Server: make sure you are using https for SSL enabled accounts
Label: custom label; this is how your repository will be named in the Eclipse IDE
User ID: your Unfuddle username
Password: your password; selecting "Save Password" you will avoid having to provide it each time the connector tries to connect to the Unfuddle servers
After having completed these forms, expand the Additional Settings section and select the desired project from the combo-box.
You can now click Finish. Your Unfuddle Repository will now be visible in the Task Repositories view (if you cannot see Task Repositories, go to Window > Show View > Other... > Task Repositories).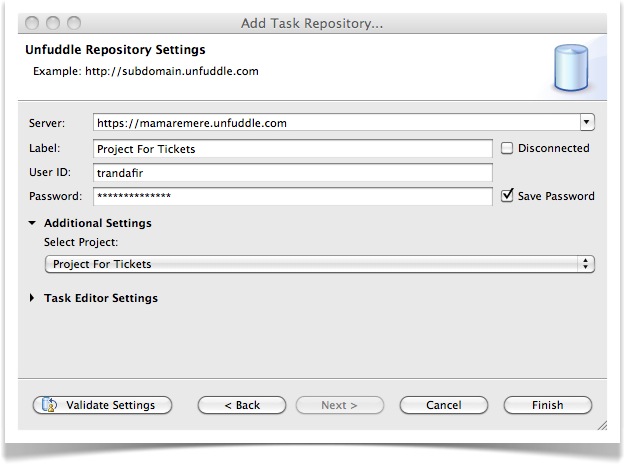 Import Tickets
After having set up a Task Repository, you will be prompted to create a new Query. You can either choose to create one now or at a later time. In a Task Repository, Queries map directly to the Ticket Reports created in Unfuddle for your Project.
At this point you are asked to choose a Ticket Report from the Ticket Reports list. After having done so, click Finish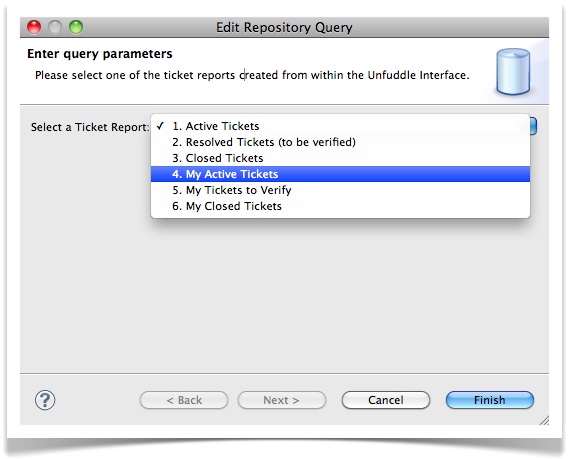 The Synchronization process will import all the tickets in the chosen Ticket Report into the Task List.
Even while the Synchronization process is running in the background, you can choose to view and/or edit the Tickets from the Task List.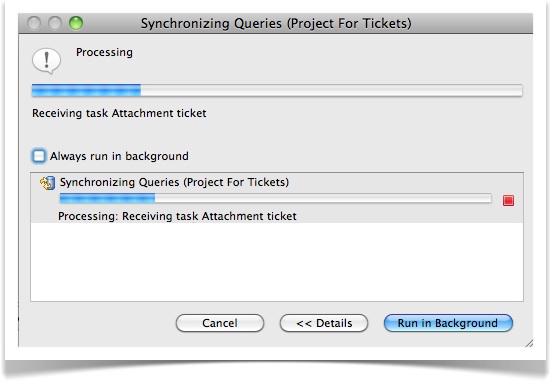 Manage Tickets
Double clicking on a ticket in the Task List, you can view and edit the ticket, view and add attachments and comments.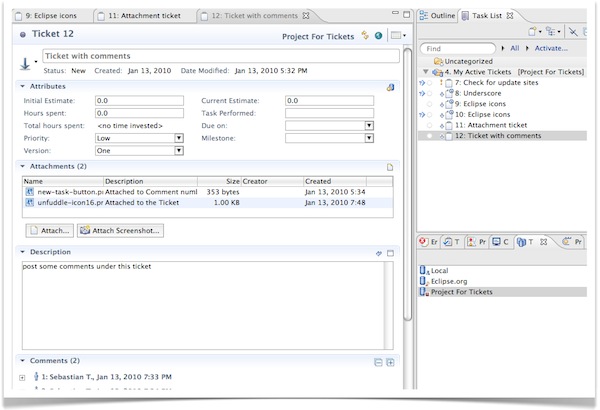 After having made all the necessary modifications to the ticket, you can click the Submit button to synchronize the changes with your Unfuddle Account.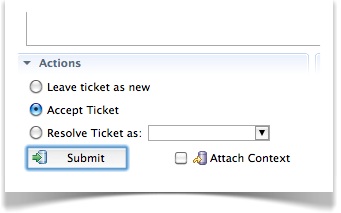 Offline Editing
If you are away from an Internet Connection, you can edit the tickets, and save them locally. Locally saved tickets will be marked with a left-facing arrow, as with ticket #12 in the screenshot below. These tickets will be synchronized with the server on the next synchronization.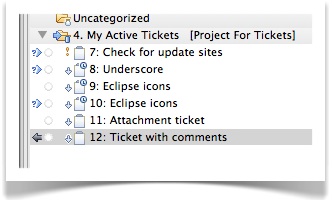 Support
As you begin to use the Unfuddle Mylyn Connector, please do not hesitate to let us know how we can improve upon it by mailing Unfuddle Support.