Ticket Associations and more!
While we have been working hard on our upcoming wiki (yes, yes — we are implementing a wiki), we wanted to bring you a few things many of you have been asking for…
Ticket Associations
You have let us know how having the power to associtate tickets with one another would help, especially on larger projects. As of today, all Unfuddle accounts now have the ability to associate tickets with one another.
From any ticket, you can easily create the following types of associations: Parent, Child, Duplicate or Related. Sibling relationships are also deduced and displayed for convenience.
We are convinced that this feature has a huge potential to evolve the workflow of Unfuddle. Please let us know about any successes (or difficulties) you experience while using ticket associations.

Oh, and Cookies too…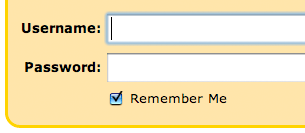 Is anyone else sick of logging into Unfuddle umpteen times a week? In response to this seemingly universal malaise, we have gone ahead and added cookie-based authentication.
Now you can just check the "Remember Me" box when you sign in and you will be automatically logged into your account for two full weeks unless you clear your cookies or manually logout.