Trac2Unfuddle: Trac Import Tool
So you are still using Trac, eh? You'd love to switch to Unfuddle but you can't bear the thought of having to move all that data over manually?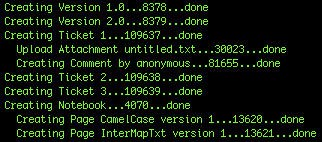 Well, we have the answer to your prayers. Trac2Unfuddle, our newest little utility based on the Unfuddle API, is a small Ruby script that will import your existing Trac projects into your Unfuddle account.
We all knew that the introduction of the Unfuddle API would make for some exciting new creations. Well this is one of them. Head on over to the Unfuddle Tools section of our website and get that Trac project moved into Unfuddle today!