Unfuddle Screenshots with Freshlog
I don't know about you, but when I create a ticket in Unfuddle, I often want to attach a screenshot illustrating the problem. We recently reviewed an application developed by one of our customers that makes the process of creating a ticket with a screenshot much easier.
Enter Freshlog
Freshlog is a Mac OS application that makes it very simple to take a screenshot, crop it, annotate it and upload it to a new or existing ticket within your Unfuddle account. Launch the app, enter your Unfuddle credentials and then ticket creation with attachments is only a keyboard shortcut away!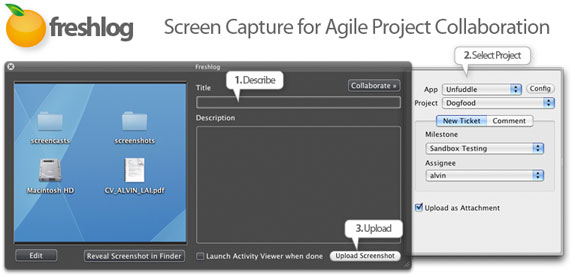 For more information on the app, visit https://freshlog.com.