Unfuddle Android App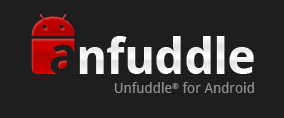 Earlier this week, Sparktech Software released Anfuddle, its fully native Android client for Unfuddle. Anfuddle provides full access to your Unfuddle account on the go, including account activity, time tracking, tickets, notebooks, messages and more.
Anfuddle is available immediately on the Android market for $5.99. For more information, please visit the official Anfuddle website (http://anfuddle.com).

Sparktech Software is a full service web development and consulting services company with development offices in California (Los Angeles and Irvine) as well as in Romania (Bucharest).
Great job guys!
Update: There is now a free version of the Anfuddle app available in the following locations: Android Market and Amazon App Store.