Upcoming Ticket Improvements & Additions
We are super stoked to be deploying a significant ticket-related update today. As you know, tickets are the heart and soul of Unfuddle. Whether you use them to track bugs or plan your projects, tickets are what you use to get things done.
We have been working hard to pave the way for some useful and much asked for ticket-related features in Unfuddle, including custom ticket statuses and task boards. Of course, anything that affects a core part of Unfuddle requires a lot of thought and a good dose of feedback from our customers.
We've already given this a lot of thought but that doesn't mean it's perfect. Now we are revealing an updated ticket view in all Unfuddle accounts so you can share your thoughts with us. You won't see custom ticket statuses or task boards yet, but, as stated above, this update is necessary for us to make a smooth introduction of those features in the coming weeks.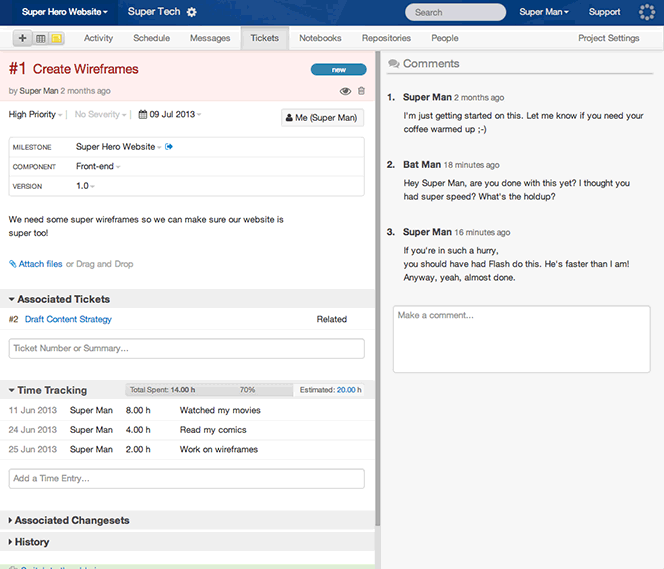 Since the ticket view is so core to many of your workflows, we are not yet retiring the "old" version. In fact, it is still the default view for now. However, you can toggle the views easily right from within the interface.

We want to make sure this update improves your workflow and makes Unfuddle even easier to use and more helpful to you and your team. And the only way for us make that happen is if you give us your feedback!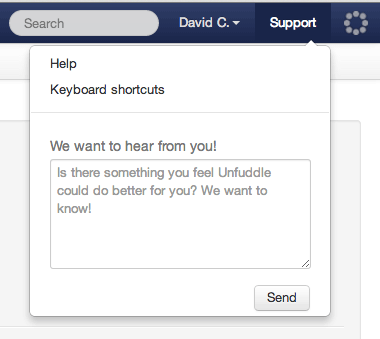 Please use the feedback form in your account to send us your comments and questions. We will read and respond to all, as always. And, oh yeah, did we mention that custom statuses and task boards are coming to Unfuddle?!