Unfuddle Mylyn Connector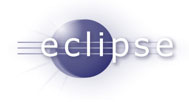 Many of you have written to us requesting integration with Mylyn for Eclipse. Mylyn is an Eclipse interface that, among other things, allows you to manipulate tickets for your projects without ever having to leave your IDE.
Today, we are proud to release the Unfuddle Mylyn Connector, giving you access to all of your Unfuddle tickets right from within your favorite editor. The connector was made possible through the efforts of one of our newest Unfuddlers, Andronic Trandafir. Thanks Andronic!
The Unfuddle Mylyn Connector is compatible with Mylyn 3.0, meaning it is available in most Eclipse-based editors.
We hope that you enjoy the new connector. Please let us know what you think!